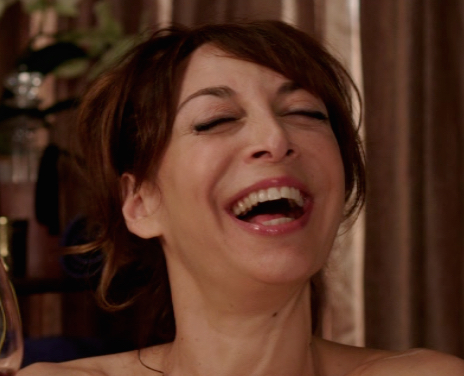 Illeana Douglas
Illeana Douglas (Rita Upshaw, Executive Producer) is a hit with critics and moviegoers alike. She has a recurring role on the NBC show "Welcome to Sweden" (2014-2015), a Swedish/American comedy shot in Sweden and produced by Amy Poehler. Current films include She's Funny That Way (2014), directed by Peter Bogdanovitch, The Bronze (2014), Pearly Gates (2014), All Stars with Fred Willard, Richard Kind, and John Goodman (2013), Sisters with Barbara Hershey, Max Rose (2013) with Jerry Lewis and Kevin Pollak, and It's Dark Here (2013).  Douglas won the IFS Best Actress Award for Chez Upshaw. For The Green (2012), with Cheyenne Jackson and Julia Ormond, Douglas won Best Supporting Actress at the San Diego Gay and Lesbian Film Festival.
Illeana's hit web series Easy To Assemble  follows Douglas as she starts a talk show on the main floor of IKEA and discovers the best role she never played was herself. It has been downloaded over 30 million times and has been called, "The most successful branded show of all time" by Ad-Week. Easy to Assemble features stars such as Jeff Goldblum, Craig Bierko, Kevin Pollak, Jane Lynch, Cheri Oteri, Patricia Heaton, Tim Meadows, Daryl Sabara, Tom Arnold, Fred Willard, Roger Bart, Justine Bateman and more. Easy To Assemble has won six Webby Awards (2010-2013) for Best Performance, Best Writing, and Best Comedy, two Streamy Awards for Best Ensemble Cast in a Web Series and Best Product Integration, The 2010 BANFF Outstanding Online Performance Award, the 2010 NAPTE Digital Luminary Award, and the Innovator Award at the 2010 Independent Television Festival.
Douglas first came to prominence as Matt Dillon's suspicious sister in Gus Van Sant's To Die For (1995), for which she was a New York Film Critics award nominee, and has since been a staple on the independent film scene with memorable performances in Ghost World (2001), Dummy (2003), Happy, Texas (1999), Grace of My Heart (1996) and Search and Destroy (1995). Douglas has starred in numerous big-screen features including Goodfellas (1991), Cape Fear (1993), Stir of Echoes (1999), Alive (1993), Picture Perfect (1997), Message in a Bottle (1999), The Next Best Thing (2000), Factory Girl (2006), Pittsburgh (2006), and many more.
She recently guest starred on "Maron" for IFC (2013), "Grey's Anatomy" (2013), Lifetime's "Drop Dead Diva" (2012-2013), HBO's "Entourage," reprising her role as the sister of Ari Gold's wife, and "Six Feet Under," which earned her an Emmy nomination for her portrayal of Angela. Additionally, she has been featured in recurring and guest-star roles on "Ugly Betty," "Law & Order: SVU," "The Drew Carey Show," "Frazier," "Seinfeld," and "The Larry Sanders Show."