Cast & Crew
CAST:
Kevin Pollak
Kevin Pollak (Heaton Upshaw, Producer) has captured the attention of audiences worldwide with his range of both dramatic and comedic roles. He has appeared in over seventy films, as well as countless television projects, and has established himself as one of the few stand-up comedians to have a successful dramatic film career. In 1988, shortly after Kevin shot his first HBO stand-up special, he landed a role in Willow, directed by Ron Howard and produced by George Lucas. In 1989, he got his first dramatic acting role in Barry Levinson's Avalon, but it was Pollak's role in Rob Reiner's A Few Good Men that proved his ability to stand out while sharing the big screen with dramatic heavyweights. Not too soon after, Kevin was co-starring with icons Walter Matthau and Jack Lemmon in Grumpy Old Men and its sequel, Grumpier Old Men. In 1994, Kevin was offered a plum role in a little indie film called The Usual Suspects by a couple of 25-year-olds: director Bryan Singer and writer Christopher McQuarrie. The film debuted at the Cannes Film Festival and won two Academy Awards, as well as the Best Ensemble Cast award from The National Board of Review. That same year, the call came from Martin Scorsese for Kevin to join his Vegas epic, Casino.
In 2010 Pollak co-starred in Kevin Smith's Cop Out with Bruce Willis and Middle Men with Luke Wilson and co-starred with Steve Martin, Jack Black and Owen Wilson in the The Big Year. 2012 brought Red State, written and directed by Kevin Smith, The Magic of Belle Island, directed by Rob Reiner, and Columbus Circle, which Kevin wrote with the film's director, George Gallo. Also in 2012, Kevin released his first book, How I Slept My Way To The Middle, Secrets and Stories from Stage, Screen and The Interwebs, in which he regales a life in the biz thus far.
In 2013, Kevin was seen in the holiday family drama Saving Santa, Grace Unplugged opposite AJ Michalka, and Max Rose, playing the estranged son of the title character, portrayed by iconic comedian and filmmaker Jerry Lewis.
As the millennium began, Kevin returned to his first love, stand-up comedy. He began touring the country in '01 and continues to tour on occasion here and abroad. In March of 2009, Kevin began hosting his own internet talk show, Kevin Pollak's Chat Show. It streams live every Sunday, 3pm, PDT at http://www.Kevinpollakschatshow.com. The show has garnered as many as 85,000 people watching live and over a million downloads in a single month. The show received the 2010 Streamy Award for Best Live Production of a Web Series. In 2012 it launched on hulu.com and in 2013 on http://www.Earwolf.com. Also in 2012, Kevin began doing a comedy podcast called Talkin Walkin, which features him in conversation with a funny friend, only Kevin is speaking only in the voice of Christopher Walken.
Pollak starred in two of his own HBO stand-up comedy specials and was named by Comedy Central as one of the Top 100 Comedians of All Time. He debuted a new stand-up comedy special in 2011 called "The Littlest Suspect" on Showtime. His two live stand-up CDs, "A Little Off the Top" and "What Are the Chances," are available at Kevinpollak.tv or on iTunes.
Rance Howard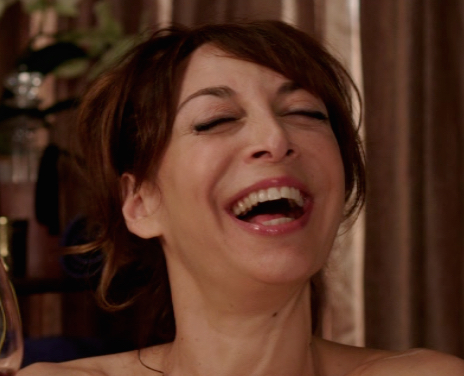 Illeana Douglas
Illeana Douglas (Rita Upshaw, Executive Producer) is a hit with critics and moviegoers alike. She has a recurring role on the NBC show "Welcome to Sweden" (2014-2015), a Swedish/American comedy shot in Sweden and produced by Amy Poehler. Current films include She's Funny That Way (2014), directed by Peter Bogdanovitch, The Bronze (2014), Pearly Gates (2014), All Stars with Fred Willard, Richard Kind, and John Goodman (2013), Sisters with Barbara Hershey, Max Rose (2013) with Jerry Lewis and Kevin Pollak, and It's Dark Here (2013).  Douglas won the IFS Best Actress Award for Chez Upshaw. For The Green (2012), with Cheyenne Jackson and Julia Ormond, Douglas won Best Supporting Actress at the San Diego Gay and Lesbian Film Festival.
Illeana's hit web series Easy To Assemble  follows Douglas as she starts a talk show on the main floor of IKEA and discovers the best role she never played was herself. It has been downloaded over 30 million times and has been called, "The most successful branded show of all time" by Ad-Week. Easy to Assemble features stars such as Jeff Goldblum, Craig Bierko, Kevin Pollak, Jane Lynch, Cheri Oteri, Patricia Heaton, Tim Meadows, Daryl Sabara, Tom Arnold, Fred Willard, Roger Bart, Justine Bateman and more. Easy To Assemble has won six Webby Awards (2010-2013) for Best Performance, Best Writing, and Best Comedy, two Streamy Awards for Best Ensemble Cast in a Web Series and Best Product Integration, The 2010 BANFF Outstanding Online Performance Award, the 2010 NAPTE Digital Luminary Award, and the Innovator Award at the 2010 Independent Television Festival.
Douglas first came to prominence as Matt Dillon's suspicious sister in Gus Van Sant's To Die For (1995), for which she was a New York Film Critics award nominee, and has since been a staple on the independent film scene with memorable performances in Ghost World (2001), Dummy (2003), Happy, Texas (1999), Grace of My Heart (1996) and Search and Destroy (1995). Douglas has starred in numerous big-screen features including Goodfellas (1991), Cape Fear (1993), Stir of Echoes (1999), Alive (1993), Picture Perfect (1997), Message in a Bottle (1999), The Next Best Thing (2000), Factory Girl (2006), Pittsburgh (2006), and many more.
She recently guest starred on "Maron" for IFC (2013), "Grey's Anatomy" (2013), Lifetime's "Drop Dead Diva" (2012-2013), HBO's "Entourage," reprising her role as the sister of Ari Gold's wife, and "Six Feet Under," which earned her an Emmy nomination for her portrayal of Angela. Additionally, she has been featured in recurring and guest-star roles on "Ugly Betty," "Law & Order: SVU," "The Drew Carey Show," "Frazier," "Seinfeld," and "The Larry Sanders Show."
Molly Sims
Molly Sims (Claire Bird) is recognized for her work as an actress, model, and active humanitarian and is expanding her list of credits with her upcoming book, The Everyday Supermodel.
As an actress, Molly Sims successfully transitioned from supermodel to thespian by playing the manipulative Delinda Deline for 5 seasons on NBC's hit television series, "Las Vegas." In addition to her successful television career, Molly has also appeared on the silver screen in feature films including the 2008 hit Yes Man starring Jim Carrey, Fired Up with John Michael Higgins in 2009, The Benchwarmers, produced for Revolution Studios by Happy Madison Productions' Adam Sandler and Jack Giarraputo, as well as Starsky & Hutch. Sims hosted Lifetime's competition series "Project Accessory," an eight-episode, hour-long series with 12 aspiring artists vying to break new ground in the world of accessories.
Molly's acting career began to soar after she landed the coveted role as host on MTV's "House of Style." In addition to her contract with MTV at the time, Sims gained even more recognition after signing an exclusive, multi-year contract with CoverGirl Cosmetics, joining an elite group of spokeswomen. The Southern beauty received just as much attention and admiration for her Old Navy commercials and, of course, her sultry images in Sports Illustrated Swimsuit Issue four years consecutively.
A native of Murray, KY, Sims attended Vanderbilt University with aspirations of becoming a lawyer until her roommate urged her to submit several photos to modeling agencies in New York. Before she knew it, NEXT Models signed Sims and thus began her modeling career. Shortly thereafter, she graced the covers of Mademoiselle, French and SpanishVogue, Tear sheet, French Cosmopolitan and British Marie Claire. Although her full time residence is now in Los Angeles, Molly spends as much time possible in New York City, the city she considers her second home. In her free time, she enjoys hanging out with friends, hiking, yoga, and of course spending time with the newest addition to her family – her son, Brooks.
Greg Grunberg
Greg Grunberg (Mahoney) – is best known for his roles as police detective Matt Parkman on the award-winning series "Heroes," Captain Seth Norris on "Lost," Eric Weiss on "Alias," and Sean Blumberg on "Felicity." In 2013 Greg starred in the feature film Big Ass Spider. He is currently recurring on the hit Showtime series "Masters of Sex." In the past year he recurred on the hit Lifetime series "The Client List" with Jennifer Love Hewitt and the ABC sitcom "Baby Daddy." In 2012, Grunberg and his producing partner, acclaimed writer/director Lawrence Trilling, proudly saw their romantic comedy feature Group Sex running in heavy rotation on Showtime, Starz and Netflix. He served as writer, producer, and star of the film.
An active embracer of new media from the very beginning, Greg has been voted one of the most interesting actors to follow on Twitter and currently boasts over 1.4 million followers. He is the mastermind behind Yowzaa!!, the mobile coupon solutions startup he co-founded with veteran software developer August Trometer. Greg started the charitable celebrity rock band "Band from TV" (BandFromTV.org) with fellow actors Hugh Laurie, James Denton, Bob Guiney, Jesse Spencer, Adrian Pasdar and Scott Grimes. "Band from TV" has performed on "American Idol Gives Back" and "The Tonight Show with Jay Leno." Grunberg's portion of the band's fundraising benefits TalkAboutIt.org, the website he started to raise awareness and funds for people with epilepsy, as his eldest son has the condition. Grunberg is the official spokesperson for TalkAboutIt.org. He lives outside Los Angeles with his wife Elizabeth and their three sons.
Shane Johnson
Shane Johnson (Slade Woodshed) While known mostly as an actor, Shane has also ventured into producing, writing and animation. Given his passion for one particular project, he taught himself how to animate and has since been developing multiple projects. He's also ventured into scripted and reality TV as a writer/creator, striking deals with production companies and navigating the maze. He's married to Keili Lefkovitz. They live in Los Angeles with their 2 sons.
CREW:
Bruce Mason
Bruce Mason (Writer and Director) makes his feature debut with Chez Upshaw, for which he was awarded Best Director at The IFS Film Festival. In addition to numerous theater and television credits, he previously wrote and directed the award-winning short Clowns, which starred Dan Butler and John Fleck and was produced by Christopher Lore. Clowns screened at Slamdance, Cannes and other festivals around the world. As a playwright, he's the only artist that legendary young adult author Judy Blume has authorized to adapt her work Tales of a Fourth Grade Nothing. Tales premiered at The Kennedy Center then toured internationally, and it has never been out of production since. Bruce's television credits include serving as Head Writer and Associate Producer for the Barton-Printz series "Imagine" and as Head Writer for a series of short dramas sponsored by KCTS, Seattle's PBS affiliate. Mason was educated at Emerson College in Boston, Massachusetts and The American Film Institute in Los Angeles, from which he received an MFA in Directing.
Marvin V. Acuna
Marvin V. Acuna (Producer) – is the CEO and President of Rainmakers, AE Inc, the Co-Founder of The Business Of Show Institute and LA Dinner Club, and the CMO of BreathlessNotHopeless.com. Mr. Acuna is the co-creator and the Executive Producer of the elimination competition series for BRAVO titled "Platinum Hit," which showcases undiscovered singers and songwriters as they battle through a series of songwriting challenges. It stars international recording artists Jewel and Kara DioGuardi. His next television project is the non-scripted series "Lyrics and Recipes: The Art of Food & Music" for PBS's Masterpiece programming, which Acuna created in collaboration with The National Recording Academy (known to the world as The Grammys). Acuna is set to produce the project Honey Flood, based on the novel The Old Man and Me by Elaine Dundy, starring "Glee's" Dianna Agron in late 2014. His other produced feature film credits include The Great Buck Howard starring John Malkovich, Colin Hanks, Emily Blunt, Steve Zahn, and Tom Hanks; Lovelace, which stars Amanda Seyfried, Peter Saarsgard, James Franco, and Sharon Stone and sold in a heated bidding war at Sundance 2013 to the Weinstein Company; and Death Everlasting, starring Shane Johnson and Rachel Deacon.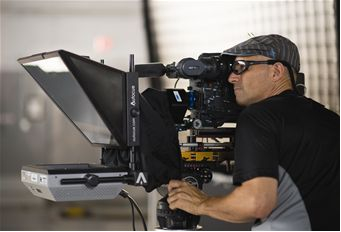 Samuel Ameen
Samuel Ameen (Cinematographer) has worked with a wide range of filmmakers including Academy Award winning actor/director Jon Voight and Golden Globe winning actor/director Anthony Edwards. His independent features have been official selections at many acclaimed venues including The Sundance Film Festival, AFI Fest, The Taos Film Festival and The Berlin Festival. His films range in genre from quirky art house comedies and coming of age dramas to family programs and children's shows. Many of his feature films have appeared on network and cable television, including HBO and Showtime. Sam's television shows include specials for many prime time network series, including "Gray's Anatomy," "Ugly Betty," and "The George Lopez Show," as well as several reality series.
Jason Schmid
Jason Schmid (Editor) has worked in Hollywood for over fifteen years in virtually every capacity in the business. His gift for story-telling has made him a sought after editor in the independent feature film world, and his edgy TV concepts are in development at numerous networks. With his company Blue Apples Media, Jason finds ways to branch out and explore his creative life in the world of Branded Entertainment. He combines his knowledge of modern technical filmmaking techniques, his deep appreciation for classic filmmaking styles, and his constant study of the acting process to guide his ever-evolving style and to bring a fresh take to marketing and advertising. When he is not working, Jason can be found in Los Angeles, working.
Carol Strober
Carol Strober (Production Designer) left a successful career as a New York architectural designer to attend The American Film Institute where she earned a Master of Fine Arts in Film, with an emphasis in Production Design.  Her design projects have been published in numerous magazines (Interiors, House & Garden Decorating Guide, House Beautiful's Home Remodeling), books, and exhibited in shows, including The American Institute of Architects show Women in Architecture.  Carol's production design credits include: Older Than America, starring Adam Beach and Wes Studi, directed by Georgina Lightning; West 32nd, starring John Cho and Grace Park directed by Michael Kang, an Official Selection of the Tribecca Film Festival; Starting Out in The Evening, starring Frank Langella, Lily Taylor and Lauren Ambrose, directed by Andrew Wagner, an Official Selection at the 2007 Sundance and Toronto Film Festivals; Man in The Chair, starring Christopher Plummer and Michael Angarano, written and directed by Michael Schroeder, an Official Selection of the 2007 Berlin Film Festival; Thirteen, starring Holly Hunter, Evan Rachel Woods and Jeremy Sisto, written and directed by Catherine Hardwicke, an Official Selection of the 2003 Sundance Film Festival and distributed by Fox Searchlight; and Star Maps, directed by Miguel Arteta, an Official Selection of the 1997 Sundance Film Festival and distributed by Fox Searchlight. A sampling of her film work can be seen at www.carolstrober.com.
Beth Caucci
Beth Caucci (Composer) is the co-founder of the film and television music production team Alula Studios based in Los Angeles. She began her career as an orchestral percussionist and educator before adopting film music as her full-time passion. Among her credits are the animated films Rio, Ice Age: Continental Drift, Free Birds, The Lorax, Happy Feet Two,Kung-Fu Panda 2, and the Oscar-nominated score for How to Train Your Dragon. Beth recently collaborated with filmmaker Kate Marks on 7 Day Gig, co-produced by Film Independent's Project Involve. She also provided the music for the award-winning sci-fi short Bunker 731, which was an official selection of the Comic-Con International Independent Film Festival, among others. http://www.imdb.me/bethcaucci
John Fee
John Fee (Composer ) is an accomplished jazz bassist and composer who loves movies. He grew up playing in bands and making short films with his friends. John earned a degree in jazz performance from Rutgers University. While in college, he never lost his interest in cinema; he took almost as many courses in cinema studies as music classes.  After completing college, touring in bands, and teaching, John finally decided to combine his passion for music and film.  He earned a Master's in Music Composition for Film from Columbia College in Chicago and moved to Los Angeles. He then co-founded Alula studios with Beth Caucci and started a successful film and television music career. As a composer, John's emotional and lyrical style adds depth to story and characters, whether the project is a children's animated television series, an independent drama, or a big-budget action film. John is the composer for multiple shows on the Discovery Channel and the upcoming film Bad Country (Willem Dafoe, Amy Smart, Matt Dillon). He has also written additional music for numerous film and television projects including the Emmy-winning score for World Without End, Syfy's Continuum, The Boondock Saints II: All Saints Day, and Silent Hill: Revelation 3D. http://www.imdb.me/johnfee